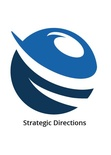 The 2022 Global Assessment Report: The Analytical and Life Science Instrumentation Industry
---
The SDi Global Assessment Report provides detailed data on every major life science and analytical instrument technology in the industry, enabling you and your staff to make accurate evaluations and informed decisions. Numerous vendors, distributors and investors will reference this report over the coming years as the most comprehensive and accurate source of information on the instrument industry and specific technology markets.
This report includes market sizing for 2021, forecasts through 2026, and features detailed market data segmentations, competitive landscape analysis, and growth rates for 83 instrument categories.
Each instrument or technique has its own chapter, covering:
An overview of the technology and its sub-product categories
Analysis of key market dynamics
Market segmentation by product type (including initial systems, aftermarket components & consumables, and service revenues)
Estimated global unit shipments (new and used)
Market demand by industry and function
Market demand and growth by application sector
Market demand by country, region, and growth by region
Vendor market share and sub-product market participation
Recent market and business developments (new product launches, mergers, acquisitions, etc.)
---
Page Count: 1000
More information about this product

26 Feb 2021
The definitive market reference tool for the life science and analytical instrument industry.