Report details

40

Figures

39

Tables
Chapter 1: Executive Summary

Molecular Diagnostics in the Spotlight

Emerging Trends

Automation

Molecular Point of Care

Next-Generation Sequencing on the Rise

LDT Regulation and COVID-19

Reimbursement Environment

Thermo and Qiagen Merger

CRISPR, Sequencing and COVID-19

The Global Molecular Diagnostics Market in the Era of COVID-19

Chapter 2: COVID-19 Molecular Diagnostic Market Analysis

Major IVD Players See Brisk COVID-19 Test Sales

North America

Europe

APAC

Latin America

Rest-of-World

COVID Testing Market Computation Methodology

Test Vendors

Testing Trends, Recommendations, Consensus Taking Shape

Chapter 3: Markets for Other Molecular Diagnostic Tests

Recent Product Introductions and Regulatory Approvals

Infectious Diseases

Respiratory Diseases: COVID-19 Impact

Mycobacteria/Tubercu​losis: Market and COVID-19 Impact

Hospital-Acquired Infections (HAIs) : Market and COVID-19 Impact

Sexually Transmitted Infections: Market and COVID-19 Impact

Hepatitis: COVID-19 Impact

HIV Market and COVID-19 Impact

NAT Blood Screening

Molecular Histology and Cytology Diagnostics

HPV

Markets for Molecular Cancer Diagnostics

Molecular Transplant Diagnostics

Molecular Inherited Diseases Diagnostics

Inherited Diseases - COVID-19 Impact

Thrombophilia and Coagulation Markers

Non-Invasive Prenatal Testing (NIPT)

Inherited Disease Tests

Molecular Diagnostics Market Deals, Collaborations, Acquisitions

Chapter 4: Trends to Watch - Sequencing, CRISPR, Automation

Sequencing

Avoiding New Waves of Infection

COVID and NGS

NGS and Inherited Disease

NGS and Companion Diagnostics

Outlook For NGS in Molecular Diagnostics

Evolving Informatics Solutions in Clinical Sequencing

Sample Preparation and Quality Control

Lab Automation and Molecular Diagnostics

CRISPR and Molecular Diagnostics

Chapter 5: Company Profiles

Abbott Diagnostics

Company Overview

Financial Review

COVID-19

FDA approval of ALK Break Apart FISH Probe Kit

Alinity s System

WHO prequalification (PQ) approval of viral load test

Advanced Cell Diagnostics (Bio-Techne)

Agena Bioscience

Agendia BV

Agilent Technologies (incl. Dako)

Company Overview

Financial Review

Aidian Oy

Altona Diagnostics

Amoy Diagnostics

Applied Spectral Imaging

ARUP Laboratories

Asuragen Inc. (Bio-Techne)

Becton, Dickinson & Co. (BD)

Company Overview

Business Segments

Recent Acquisitions

Recent Divestitures

Leading Position in the Flow Cytometry Market

Revenue and Growth

Molecular Diagnostics Focus

Beijing Genomics Institute (BGI)

Company Overview

Complete Genomics

Sanger Sequencing

Berry Genomics

binx health

Bio-Rad Laboratories, Inc.

Company Overview

Recent Revenue History

Biocartis

Company Overview

Financial Review

Biodesix

Biomeme, Inc

Company Overview

Company Overview

Molecular

Bioneer

CareDx, Inc.

Credo Bioscience

CTK Biotech

Danaher (Cepheid and Leica Biosystems)

DiaSorin

Eiken Chemical

Exact Sciences Corp.

Fluidigm Corporation

GenMark Diagnostics (Roche)

Genotypic Technology Pvt. Ltd.

Greiner Bio-One GmbH

Grifols, S. A

Hologic, Inc.

Illumina, Inc.

Immucor, Inc.

Company Overview

Transfusion Diagnostics

Meridian Bioscience Inc

Mesa Biotech, Inc. (Thermo)

Molbio Diagnostics Pvt. Ltd.

Myriad Genetics, Inc.

Company Overview

Financial Review

NanoString Technologies, Inc.

NeuroMoDX

Oxford Nanopore Technologies Ltd

PerkinElmer Inc.

Prescient Medicine Holdings (AutoGenomics)

Promega Corporation

QIAGEN

Company Overview

Thermo Fisher Purchase

QuantuMDx Group

Quidel Corporation

Rheonix, Inc.

Company Overview

Products

Roche Diagnostics

Company Overview

COVID-19 Early Actions

Financial Review

Recent Regulatory and Product Developments

Cobas Liat System - POC

Acquisition of GenMark Diagnostics

Sysmex Agreement

Non-Exclusive 15-Year Collaboration With Illumina

Approval for cobas EZH2 Mutation Test

June 2020 – partnership with SpeeDX

Stratos Genomics

HPV

PLUS Cytoogy

ASPiRATION study

Cobas Zika test for blood screening

FDA approval of Babesia test

Release of NAVIFY Guidelines app 

EBV and BKV Tests on the cobas 6800/8800 Systems

Expanded use of VENTANA PD-L1 (SP142) Assay in triple-negative breast cancer…

FDA 510(k) clearance for cobas TV/MG test

Seegene

Sekisui Diagnostics LLC

Sherlock Biosciences

T2 Biosystems

Thermo Fisher Scientific Inc.

Vela Diagnostics

Veracyte, Inc.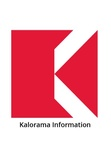 The World Market for Molecular Diagnostics Tests, 10th Edition (NGS, PCR, NAAT, ISH, TMA, Other)
---
SKU 21-028
Molecular diagnostics is a fast evolving and dynamic field and is the fastest growing segment within the in vitro diagnostics (IVD) market. It has become an indispensable tool in clinical medicine that touches all aspects of healthcare including treatment decisions in terms of identifying antimicrobial resistant (AMR) infections at the earliest, companion diagnostics assisting in the evaluation of suitability of various cancer treatment options, pharmacokinetics or patient metabolism of drugs for HIV, psychiatric conditions or blood thinners; cancer prognosis and therapy, organ matching, blood safety, and the diagnosis of latent and neonatal conditions. Kalorama's The World Molecular Diagnostics Market, 10th Edition, examines the global market as well as markets by region, including:
Global Markets for Molecular Diagnostics by Application Segments (2021-2026) (Infectious Diseases, Blood Screening, Histology, Cancer Assays, Transplant, Inherited Diseases, Total) ($, Million)
Global Markets for Molecular Diagnostics by Technology Segments (2021-2026) (PCR, iNAAT, Microarrays, ISH, NGS, Other, Total) ($, Million)
North American Markets for Molecular Diagnostics (2021-2026) (Infectious Diseases, Blood Screening, Histology, Cancer Assays, Transplant, Inherited Diseases, Total) ($, Million)
European Markets for Molecular Diagnostics (2021-2026) (Infectious Diseases, Blood Screening, Histology, Cancer Assays, Transplant, Inherited Diseases, Total) ($, Million)
Asia Pacific Markets for Molecular Diagnostics (2021-2026) (Infectious Diseases, Blood Screening, Histology, Cancer Assays, Transplant , Inherited Diseases, Total) ($, Million)
---
Page Count: 337
More information about this product

25 Aug 2021
21-050 Kalorama Information's latest edition of our in vitro diagnostic market report represents the fourteenth time in two decades our analysts have fully assessed the in vitro diagnostic market from scratch and re-report numbers.  Last year,…