Report details

28

Figures

46

Tables
Chapter 1: Executive Summary

Chapter 2: Introduction to U.S. Health Care

The United States and In Vitro Diagnostics

U.S. Patient Population

Healthcare System Utilization

Aging

Disease Prevalence and Incidence

U.S. Clinical Lab Expenditure

Clinical Testing under Medicare – Reimbursement Cuts and Market-Based Pricing

Personalized Medicine and NGS

Laboratory-Developed Tests (LDTs)

U.S. Healthcare Infrastructure and Testing Channels

Conclusions

Chapter 3: U.S. IVD Market Analysis

Clinical Chemistry

Microbiology and Virology – ID/AST and Molecular

Point-of-Care Testing

Immunoassays

Non-Infectious Disease Immunoassay

Infectious Disease Immunoassay

Molecular Non-Infectious Disease Diagnostics

Coagulation

Histology

Hematology

Blood Testing and Typing

Total U.S. IVD Market

Chapter 4: Top Tier U.S. IVD Market Players

Abbott Diagnostics

Recent Revenue History

Alere Acquisition Update and Point of Care

Core Lab

Hematology

Blood Banking

Infectious Diseases - Molecular

Diabetes

HIV Point of Care

i-STAT Business

COVID-19

Beckman Coulter, Inc. / Danaher

Recent Revenue History

Hematology

Hematology IT

Clinical Chemistry

Immunoassays

Coagulation

Microbiology

Urinalysis

Clinical Information Technology

Molecular Tissue Analysis

Flow Cytometry

A Fight for Brain Natriuretic Peptide (BNP) Assay Rights

Beckman Coulter Life Sciences

Collaborations

COVID-19

Becton, Dickinson and Company (BD)

Recent Revenue History

Cytology

Molecular Microbiology

Traditional Microbiology - ID/AST

Blood Culture

Blood culture collection products for the preanalytical phase

Hospital Acquired Infections

Blood Collection

Mass Spectrometry

Flow Cytometry

COVID-19

bioMérieux

Bio-Rad Laboratories, Inc.

Recent Revenue History

Blood Bank

Diabetes

Immunoassays

COVID-19

Cepheid / Danaher

Recent Revenue History

GeneXpert Xpress Line

High Burden Expansion

India

Tuberculosis

Microbiology

POC Testing

Cancer

COVID-19

Danaher Corporation

Hologic, Inc.

Ortho Clinical Diagnostics (Ortho)

Recent Revenue History

Blood Bank

Core Lab / Immunoassays

COVID-19

QIAGEN N.V.

Recent Revenue History

Tuberculosis

Lyme Disease

Molecular Expansion

Precision Medicine / Companion Diagnostics

Molecular Microbiology

Prenatal Testing

Next Generation Sequencing

Digital PCR

Liquid Biopsy

COVID-19

Roche Diagnostics

Recent Revenue History

Hematology

Core Lab

Immunoassays

Core Molecular

Digital PCR

Diabetes Care

Coagulation

cobas Liat System – POC

HPV

Blood Bank

Cancer Companion Testing

COVID-19

Siemens Healthineers (Siemens)

Recent Revenue History

Core Lab

Immunoassays

Hematology

Molecular

Coagulation

Acute Care – POC

COVID-19

Sysmex Corporation

Thermo Fisher Scientific Inc.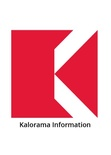 United States Market for In Vitro Diagnostic (IVD) Tests
---
The U.S. market dominates the IVD industry AND remains the core geographical IVD market in the world. Yet this major multi-billion-dollar IVD market is in a state of flux, trying to manage a myriad of issues, all of which collide with a huge system that costs more than any other in the world.

COVID-19 had a profound effect on the IVD diagnostic industry – some segments exploded and others languished. At this point in time, it is hard to predict how the coronavirus will impact the forecast years to 2025, but Kalorama has attempted to provide insight into the industry by conversing with market participants and government entities. It is realistic to assume the market for COVID-19 will remain a component of the IVD market as the continued prevalence of the virus and the evolving variants are expected to remain. It should be noted that the market can be uncertain and ongoing research will help determine the long-term path of the segment in the coming months to years.

Demographic aging is also one of the primary market influencing trends for IVD in the United States. Aging is associated with rising incidences and rates of prevalence for several non-infectious diseases including diabetes and cancer. Individuals over the age of 60 are estimated to average at least four times the number of clinical tests of younger individuals.

This latest report from Kalorama Information, United States Market for In Vitro Diagnostic Tests, discusses these and other trends shaping the present and future of the IVD market in America.
---
Page Count: 180
More information about this product

9 Jun 2021
Clinical Laboratory Services Market, 6th Edition, new from Kalorama Information, provides an overview of the clinical laboratory industry and the trends driving growth.  Included in the report are statistics influencing the industry, incidence of…