Report details

19

Figures

328

Tables
One: Executive Summary

Scope and Methodology

Size and Growth of the Market

IVD Market Highlights

Competitive Picture in IVD

What to Watch Long-Term

COVID-19

China and New Emerging Markets

Liquid Biopsy: A Testing Ground for AI in Diagnostics?

CRISPR-Based Diagnostics and First FDA Authorization

Today Urgent Care, Tomorrow Micro-hospitals

Globalization, Climate Change

Finding What You Are Looking For in the 13th Edition

Two: Introduction

Report Design and Changes in Segments

IVD Landscape

The Challenge of PAMA

Market Analysis of IVD Market Segments

Top Suppliers and Niche Players

Introduction

Overview of the Top Tier Companies

Overview of Selected Second Tier Companies

The Impact of COVID for the Top Tier Companies

IVD Companies Mergers & Acquisitions

Distribution Agreements

Licenses and Collaboration Agreements

Test Services

Historical IVD Market vs Today

In the Beginning to Now

Future

Point of View

COVID-19 Impact and Summary

Three: The Global Picture for In Vitro Diagnostic Markets

Background

Simultaneous Threats: Chronic and Acute

Expected World IVD Market Developments

Global Population and Aging

Shifting Disease Burdens

COVID-19

Emerging and Emerged Markets

Size and Forecast for the Global IVD Market

The IVD Market in the United States

PAMA and Reimbursement Changes

LDT Oversight Update

Rare Disease Testing

Personalized Medicine and NGS

IVD Market in Europe: Growing Markets

Eastern Europe: Growth Region

Japan: Return to Growth

China: Current IVD Market

India: Population and Opportunity

Rest of Asia

Brazil

Mexico

The Russian Federation

Canada

Emerging Markets

IVD Market Opportunity by Country

Four: Company and Industry Trends

Introduction

Advanced Medicine Without Borders

China IVD Market

IVD Company Initiatives in China

Clinical Genetic Test Advances

Direct to Consumer Genetic Test Services

Programs and Initiatives

Future Trends

Gene Editing

Microbiome

Liquid Biopsy

Quality Assurance for Liquid Biopsy

Product News in Liquid Biopsy

Market Cleared Products

RUO Liquid Biopsy

Liquid Biopsy Products in Development

Liquid Biopsy in Microbiology

Liquid Biopsy Companies in 2020

The Future for Liquid Biopsy

IVD Information Technology and AI

Substance Abuse: IVD Implications

Opioid Epidemic

Biomarkers and Substance Abuse

Clinical Laboratory Testing for Drugs of Abuse

Urine

Blood

Oral

Hair

Clinical Laboratory Kickback Schemes

Sepsis: A 17 Billion-Dollar Problem

Five: Point-of-Care Tests

Overview and Trends

Professional POC

OTC Self Testing

Pregnancy/Fertility Tests

Colon Cancer Screening

Lipid Testing

POC Infectious Disease Testing

Products

HIV and Hepatitis Testing and Monitoring

Tuberculosis

Tropical and Neglected Diseases

Respiratory Diseases

Sepsis and Nosocomial Disease

Sexual Health

Lyme Disease

COVID-19

Market Size and Growth

COVD-19 POC Market

Other Developments

Diabetes Testing – Blood Glucose Monitoring

Glucose Testing in Tight Economics

IT to Aid Diabetes Management

Diabetes Market Analysis

POC Glucose Competitors

Blood Glucose Self-Testing

Noninvasive Testing Devices

Continuous Self Testing en Route to the Artificial Pancreas

Blood Glucose Testing by Professionals

Diabetes Testing – Glycated Hemoglobin

Genes and Other Markers of Diabetes

Drugs of Abuse Testing

The Major POC Test Players

Six: The Core Lab

Core Lab Overview and Trends

Connectivity

Overview of Chemistry Tests

Lab Automation

Service Plans

Market Analysis

Rapid Response Systems

Critical Care Analysis

User Apps

Urinalysis

Sleep Apnea Testing: Core Lab Solution?

The Commercial Outlook for Chemistry Tests

Seven: Immunoassays

Eight: Molecular Assays

Overview

Sample Preparation and Quality Control

Advanced Molecular Tests and Technologies

Exosome Sequencing

Liquid Biopsy

Metabolomic Profiling

Information Technology for Test Value

Artificial Intelligence AI

Forensic Studies – An Emerging Opportunity

Test Platforms

Major Players

Market Analysis

Oncology

Pharmacodiagnostics

Inherited Diseases and Thrombophilia SNPs

Psychiatric Disorders

Prenatal and Newborn Testing

Tissue Typing

The Commercial Outlook for Molecular Tests

Nine: Hematology

Overview of Hematology and Trends

Laboratory-based Hematology Testing

Decentralized Hematology Testing

Market Analysis: Leading Suppliers

The Commercial Outlook for Hematology Tests

Ten: Coagulation

Overview and Trends of Coagulation and Immunohematology Tests

Special Topics

Market Analysis

Lab-based Testing

Leading Suppliers: Laboratory Systems

Decentralized Coagulation Testing – Professional Use

Leading Suppliers: POC Systems

The Commercial Market for Coagulation Tests

Eleven: Microbiology and Virology

The Real Impact of Infections

Microbial Antibiotic Resistance – The Role of Clinical Tests

Traditional Microbiology and Its Limits

The New Microbiology - Innovations

Liquid Based Microbiology and Automation Innovations

Post-Blood Culture Microbial ID

PCR and Other NAAT-Based Tests for Infectious Diseases

Microbiome-Related Microbiology Tests

Next Generation Sequencing-Based Microbiology Approaches

Syndromic Testing

New Infectious Disease Threats

Microbiology Firms Acquisitions and Collaborations

Market Analysis

Market Analysis - Traditional Microbiology ID/AST

Market Analysis - Microbiology Immunoassays

Improvements in Microbiology Immunoassays

Hepatitis Testing

Sepsis

HIV Immunoassay Testing

Sexually Transmitted Diseases (STDs)

TORCH

Lyme Disease

Rapid Immunoassay Tests

Market Analysis - Molecular Microbiology

Molecular Respiratory Infection Testing

The Respiratory Trio – Flu, Strep, RSV

Molecular Testing for Sexually Transmitted Diseases

Molecular Hepatitis Testing

Molecular HIV Testing

Molecular Tests for Hospital-Acquired Infections (HAIs)

Assessing the Problem: Nosocomial Infection Statistics

Clostridium Difficile

MRSA

Molecular TB Testing

Limitations of Molecular Microbiology Testing

Mass Spectrometry

The Future Outlook for Microbiology

Twelve: Blood Banking Services

Overview

Global Blood Safety

Zika Virus

Blood and Component Collection

COVID-19 Impact on Plasma Collection

Reevaluating Blood Transfusions

Blood Typing and Grouping Market

Manual Blood Typing Methods

Automated Blood Typing and Screening Methods

Molecular Methods

Reducing Blood Typing Errors

Size and Growth of Typing Markets

Blood Typing Market by Geography

Blood Testing Market

Preventing Bacterial Infections

Immunoassays

Nucleic Acid Testing (NAT)

Size and Growth of the Market

Blood Testing Market by Geography

The Commercial Outlook for Blood Banking Testing

Thirteen: Histology and Cytology

Fourteen: Company Profiles: The Top Tier

Abbott Diagnostics

Agilent Technologies

Beckman Coulter, Inc. / Danaher

COVID-19

Hematology

Hematology IT

Clinical Chemistry

Immunoassays

Coagulation

Microbiology

Urinalysis

Clinical Information Technology

Molecular Tissue Analysis

Flow Cytometry

A Fight for Brain Natriuretic Peptide (BNP) Assay Rights

Beckman Coulter Life Sciences

Collaborations

Becton, Dickinson and Company (BD)

Cytology

Molecular Microbiology

Traditional Microbiology - ID/AST

Blood Culture

Hospital Acquired Infections

Connectivity

Blood Collection

Mass Spectrometry

Flow Cytometry

Licensing

COVID-19

bioMérieux Inc.

Bio-Rad Laboratories, Inc.

Quality Control

Blood Bank

Diabetes

Immunoassays

Autoimmune Testing

Liquid Biopsy

Microbiome

Droplet Digital PCR

Sequencing

COVID-19

Bruker Corporation

Cepheid / Danaher

COVID-19

GeneXpert Xpress Line

High Burden Expansion

India

Tuberculosis

Microbiology

POC Testing

Cancer

Danaher Corporation

DiaSorin S.p.A

Development Plan

Expansion

Immunoassays

Zika Testing

Molecular

Molecular Oncology

COVID-19

Grifols S.A.

Blood Transfusion Business

ABO Blood Typing

Molecular ABO Blood Typing

Immunoassays

Coagulation

Market Expansion

COVID-19

Hologic, Inc.

Hologic Global Access Initiative

PANTHER Molecular System

HIV Testing

Sexually Transmitted Infections

Infectious Diseases

Panther Fusion

Cytology

Instrumentation Laboratory (IL) / Werfen

Expansion

Coagulation

Acute Care

Information Technology

Leica Biosystems/Danaher

Ortho Clinical Diagnostics (Ortho)

COVID-19

Blood Bank

Core Lab / Immunoassays

Lab Automation

Connectivity

Expansion

PerkinElmer, Inc. (PE)

Diagnostics

Sequencing /Genomics

Liquid Biopsy

Histology

Prenatal Business

COVID-19

Lab Services

Mass Spectrometry

QIAGEN

Tuberculosis

Molecular Expansion

Precision Medicine / Companion Diagnostics

Molecular Microbiology

Prenatal Testing

Next Generation Sequencing

Sample Prep, Informatics

Digital PCR

Bioinformatics

COVID-19

Liquid Biopsy

Microbiome

Cervical Cancer

Transplant Medicine

Forensic

Expansion

Quidel Corporation

Radiometer A/S / Danaher

Roche Diagnostics

COVID-19

Hematology

Core Lab

Immunoassays

HIV

Molecular Expansion

Core Molecular

Digital PCR

Diabetes Care

Coagulation

cobas Liat System – POC

HPV

Blood Bank

Transplant Medicine

Cancer Companion Testing

Prenatal

Liquid Biopsy

IT in Anatomical Pathology

Information Technology

Consulting Program

Core Lab

Lab Automation

Immunoassays

Hematology

Urinalysis

Molecular

Expansion to Support Molecular Diagnostics – Fast Track Diagnostics

Sequencing with Artificial Intelligence

Zika Virus Testing

Acute Care – POC

POC Connectivity

Business Expansion

COVID-19

Sysmex Corporation

Thermo Fisher Scientific Inc.

Immunoassays

Microbiology

Molecular Test Business

Next Generation Sequencing

qPCR

Gene Editing

Oncology Companion Diagnostics

Liquid Biopsy

Zika Virus

Transplant Medicine

Microbiome

Forensics

Mass Spectrometry

Collaborations

China

COVID-19

Ventana Medical Systems Inc. / Roche Tissue Diagnostics

Immunohistochemistry - IHC

Cervical Cancer Screening

Companion Diagnostics

Quality Control

DISCOVERY Product Line

Werfen

Fifteen: Company Profiles: The Second Tier

ARKRAY

BGI Genomics (formerly Beijing Genome Institute)

MGI Tech Co., Limited, China

Complete Genomics

Prenatal Testing

Test Services

Liquid Biopsy

Whole Genome Sequencing (WGS)

Collaborations

COVID-19

Dexcom

Diagnostica Stago S.A.S.

Eiken Chemical Co., Ltd

Exact Sciences

Fujirebio Diagnostics, Inc.

GenMark Diagnostics

Guardant Health

Horiba

Illumina

Sequencing

Advancing in the Clinical Market

Sequencing Data Analysis

Project Firefly

Transplant Medicine

Liquid Biopsy

Forensic Medicine

Prenatal Testing Business

Collaborations

China

COVID-19

LabCorp, Laboratory Corporation of America

Luminex Corporation

Assay Development

VERIGENE Business

PCR

Flow Cytometry

Business Expansion

COVID-19

Masimo Corporation

A. Menarini Diagnostics

Meridian Bioscience, Inc.

Mindray - Shenzhen Mindray Bio-medical Electronics Co., Ltd.

Myriad Genetics, Inc.

Nihon Kohden Corporation

Nova Biomedical Corporation (Nova)

Philips (Royal Philips)

Histology

Cancer Genomics

Precision Medicine

Precision Medicine IT

Patient Monitoring

Point of Care

Wearable Self Monitor

Quest Diagnostics

Randox Laboratories Ltd.

Sixteen: Company Profiles: Blood Bank Specialists

Bloodsource (Vitalant)

Cerus Corporation

Haemokinesis Pty Ltd

Immucor

MicroTyping Concepts

Quotient Limited

Reliance Life Sciences

Seventeen: Company Profiles: Core Lab and Other Companies

AB SCIEX Pte Ltd.

EKF Diagnostics Holdings Plc

ELITech Group S.A.S.

ERBA Diagnostics, Inc.

MedTest DX

Microsaic Systems plc

Nova Biomedical

Scienion AG

Sekisui Diagnostics LLC

Shimadzu Scientific Instruments

Snibe Co. Ltd., (Shenzhen New Industries Biomedical Engineering Co. Ltd.)

Tecan Group

Tosoh Bioscience

Trinity Biotech Plc

Eightteen: Company Profiles: CTC & Liquid Biopsy Test Providers

Angle, plc

Biocartis

Biocept, Inc.

Biodesix

Epic Sciences

Epigenomics AG

Foundation Medicine, Inc.

Genomic Health (Exact Sciences)

Guardant Health, Inc.

LungLife AI

Menarini-Silicon Biosystems

Myriad Genetics, Inc.

Natera

NeoGenomics

Nineteen: Company Profiles: Specialists

Ascensia Diabetes Care Holdings AG

Bigfoot Biomedical Inc.

Debiotech SA

Dexcom Inc.

Gentag Inc.

Glooko Inc.

GlySure Limited

Glytec LLC

iHealth Labs Inc.

Insulet Corporation

Integrity Applications Inc.

LifeScan Inc.

Medtronic plc

Nemaura Medical Inc.

Nightscout Project

Trividia Health Inc.

Verily Life Sciences LLC

Twenty: Company Profiles: Hematology (Cell Analysis) and Coagulation Specialists

Twenty-One: Company Profiles: Histopathology Specialists

Advanced Cell Diagnostics (ACD)

Amoy Diagnostics Co. Ltd.

Applied Spectral Imaging Inc. (ASI)

BioGenex Laboratories, Inc.

BioView Ltd.

Circulomics Inc.

Dako A/S

HTG Molecular Diagnostics

Leica Biosystems

MilliporeSigma (formerly EMD Millipore)

Visiopharm

Twenty-Two: Company Profiles: Immunoassay Specialists

BG Medicine, Inc

Binding Site Group Ltd. (The)

Biodesix

Biohit Healthcare

Biomerica Inc.

Bio-Techne Corporation

Corgenix Medical Corporation

Critical Diagnostics

Eurobio Scientific

EUROIMMUN AG

HOB Biotech

Immunodiagnostic Systems (IDS)

INOVA Diagnostics, Inc.

One Lambda, Inc

Orgentec Diagnostika

Protagen Diagnostics

Response Biomedical Corp.

Theradig

VolitionRx Limited

Twenty-Three: Information Technology Specialists in In Vitro Diagnostics

Advaita Corp.

Cerner Corp.

Dell Technologies Inc.

Desktop Genetics Ltd.

DNAnexus Inc.

Edico Genome (Illumina)

Euformatics Oy

GenomOncology LLC

Google LLC

Human Longevity Inc.

Intel Corporation

International Business Machines Corp. (IBM)

N-of-One

PierianDx

Rennova Health, Inc.

SOPHiA GENETICS SA

Sunquest Information Systems Inc.

WuXi NextCODE

Twenty-Four: Company Profiles: Microbiology Specialists

Accelerate Diagnostics, Inc.

Advanced Biological Laboratories, S.A. (ABL)

altona Diagnostics

ArcDia International Oy Ltd.

BioFire Diagnostics, LLC. (Acquired by bioMérieux)

Bruker BioSciences Corporation

COPAN ITALIA S.p.A. and COPAN Diagnostics, Inc.

Curetis

Fast Track Diagnostics (Acquired by Siemens Healthineers)

Focus Diagnostics, Inc.

Genetic Analysis AS

GeneWEAVE Biosciences, Inc.

Greiner Bio-One International GmbH

Hain Lifescience GmbH

Mast Group

Mobidiag

Q-linea AB

OpGen, Inc.

Seegene, Inc.

Specific Technologies

Synbiosis Ltd.

T2 Biosystems

Twenty-Five: Company Profiles: Molecular Test Specialists

Asuragen Inc.

AutoGenomics Inc.

Enzo Biochem Inc.

Exosome Diagnostics, Inc.

Fluidigm Corporation

GenMark Diagnostics, Inc

Genome Diagnostics BV (GenDx)

NanoString Technologies, Inc.

Oxford Nanopore Technologies Ltd

Pacific Biosciences of California, Inc. (PacBio)

QuanDx Inc

Takara Bio Inc.

Vela Diagnostics

Twenty-Six: Company Profiles: Point of Care Test Specialists

Abaxis, Inc.

Abingdon Health Ltd.

Binx Health

Biomeme, Inc.

Chembio Diagnostic Systems, Inc.

DNA Electronics Ltd (DNAe)

Entopsis

Fio Corporation

Genedrive plc (formerly Epistem Holdings)

NuGenerex Diagnostics (HDS)

Immunostics, Inc.

InSilixa Inc.

Loop Medical

MedMira, Inc.

OraSure Technologies, Inc.

PTS Diagnostics

QuantuMDx Group, Ltd.

Rheonix, Inc.

Samsung Healthcare

Veredus Laboratories Pte Ltd

Twenty-Seven: Company Profiles: Prenatal Test Service Providers

Affymetrix, Inc.

Berry Genomics Co. ltd.

CooperGenomics (Division of CooperSurgical)

Eurofins LifeCodexx AG

Myriad Women's Health

Genoma Group

Innovations Exchange Pte Ltd (INEX) and iGene Diagnostics Pte Ltd

Invitae

Oxford Gene Technology

Ravgen

Reproductive Genetics Innovations

Sequenom, Inc.

Yourgene Health

Twenty-Eight: Company Profiles: Quality Control & Sample Pretreatment Specialist…

10x Genomics

Agena Bioscience, Inc.

Biotype Diagnostic GmbH

DxTerity Diagnostics Inc.

Horizon Discovery Group plc

IncellDx

LGC SeraCare Life Sciences, Inc.

Oasis Diagnostics Corporation

PreAnalytiX GmbH

Precipio, Inc. (formerly Transgenomic)

Quanterix Corporation

Streck Inc.

Twenty-Nine: Test Service Providers

23andMe

Agendia BV

Ambry Genetics

ARUP Laboratories

The BioCollective

BioReference Laboratories

Biotheranostics

BluePrint Genetics Oy

Boston Heart Diagnostics

CareDx, Inc.

Cleveland HeartLab Inc.

Eurofins Genomics

Exact Sciences Corp.

Genomic Vision

Helomics Corporation

Mayo Medical Laboratories

MDxHealth SA

OPKO Diagnostics

Pathway Genomics Corporation

Sonic Healthcare

Veracyte, Inc.

Vermillion Inc.

Special Section Table : Antigen Testing and Other COVID-19 Developments

COVID-19 Testing Developments

Clinical Lab Situation: Volume Returns

No Slowing in PCR Demand

Large Number of Authorizations

Entry of Antigen Tests

COVID-19 Testing Market Estimates

Antigen Testing for COVID-19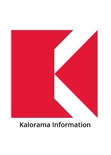 The Worldwide Market for In Vitro Diagnostic Tests, 13th Edition
---
What is the Size of IVD Market Segments? Who's Winning? Who's Merged? Who's Launched Game-Changing Products?
One book definitively answers these questions, from a publisher that is focused on in vitro diagnostics.  Now in its 13th edition, this Kalorama Information report, The Worldwide Market for In Vitro Diagnostic (IVD) Tests, is the most essential report on the IVD industry. For two decades, the 1,500-plus page report has provided reliable estimates and real-world forecasts for the in vitro diagnostics industry.
Comprehensive Market Coverage
As part of its offering, this report includes:
COVID-19 Impact on Markets, and COVID-19 Test Markets
1500 + Page Report Based on Vendor Reporting, Interviews, Vendor Activities
Authored by Veteran IVD Analysts with Industry Knowledge
12 Detailed Market Chapters with 2020 Market Estimates
Where is IVD Heading? – Market Segment Projections to 2025
Regional Breakouts Including Country IVD Markets
Sections on China and The United States IVD Markets
Coverage of Growth Markets: Eastern Europe and the Middle East, and Southeast Asia
Superior Company Profiles of Top Tier Companies and Hundreds of Smaller Concerns
Industry-Standard Business Planning Tools
Coverage of Trends and Market Estimates for Essential IVD Segments
The Worldwide Market for In Vitro Diagnostic (IVD) Tests estimates the current in vitro diagnostics market size and forecasted market size to 2025 for defined segments of the IVD market and various sub-segments, including:
COVID Testing – Immunoassays and Molecular
Molecular Assays (Infectious Disease, Blood Screening, Inherited Diseases, Oncology, PGx, Tissue Typing, Prenatal)
Clinical Chemistry and "Core Lab" Markets
Point-of-Care Testing (POC) (Professional and Self-Testing)
Glucose Testing
Substance Abuse Testing
Microbiology and Virology by Test Type (Immunoassays, ID/AST, Infectious Diseases – DNA; ID/AST: Panels and Reagents, automated; Panels and Reagents, manual; Blood Culture; Chromogenic Media; Rapid Micro; Supplies)
Blood Banking
Pap, ISH, IHC, HPV and Other Tissue-Based Tests
Infectious Disease Immunoassay Testing
Hematology
Cardiac Markers, Tumor Markers, Diabetes/hbA1c, Autoimmune, Allergy, Thyroid, Proteins, Anemia, Fertility, Therapeutic Drugs
Coagulation Tests
Quality Control
For each of the listed in vitro diagnostics market segments, 2019 in vitro diagnostics market size, 2025 projection and compound annual growth rate is provided, as well as significant in vitro diagnostic companies in the market and IVD manufacturers' product innovations. The market data is put into a context with real-world industry and medical practice trends.
The Worldwide Market for In Vitro Diagnostic Tests has been called "The Bible of the IVD Industry" by customers, which include top IVD firms. Using Kalorama Information's The Worldwide Market for In vitro Diagnostic (IVD) Tests, 13th Edition, ensures that your firm will have the perspective and data of others in the in vitro diagnostics industry, as well as of those who track and invest in the IVD industry.
---
Page Count: 1920
This is the most comprehensive report created for the market for in vitro diagnostics, used by a majority of the top IVD firms and many other instrument vendors and reagent suppliers for accurate business planning. The report covers the global market for clinical chemistry, immunoassays, hematology, coagulation, blood banking, infectious disease, histology/cytology and molecular approaches, including subsets of testing within them. Over 1,500 pages of market analysis and corporate profile provide the entire market picture including market performance of top companies.
More information about this product

9 Jul 2020
Molecular Diagnostics could be said to be the most important part of in vitro diagnostics.  This is especially true in the wake of COVID-19.  Kalorama Information has, for many years, estimated the size of and forecasted the growth of the worldwide…